The Lieutenant Governor's Women of Achievement Award was established in 2022 by Lt. Governor Kehoe to recognize and honor the diverse accomplishments of Missouri women in conjunction with Women's History Month.
"My life was greatly impacted by being raised by a single mother of six, and we created this award to honor the incredible accomplishments of women across Missouri," said Lieutenant Governor Kehoe. "These ten recipients are diverse in talent, from agriculture to entrepreneurship, and community service to leaders in not-for-profit work. This Women's History Month, we are proud to share the high achievements of these award recipients and celebrate successful Missouri women, past and present."
The following ten recipients were honored at a ceremony in the Missouri State Capitol on Thursday, March 23, 2023.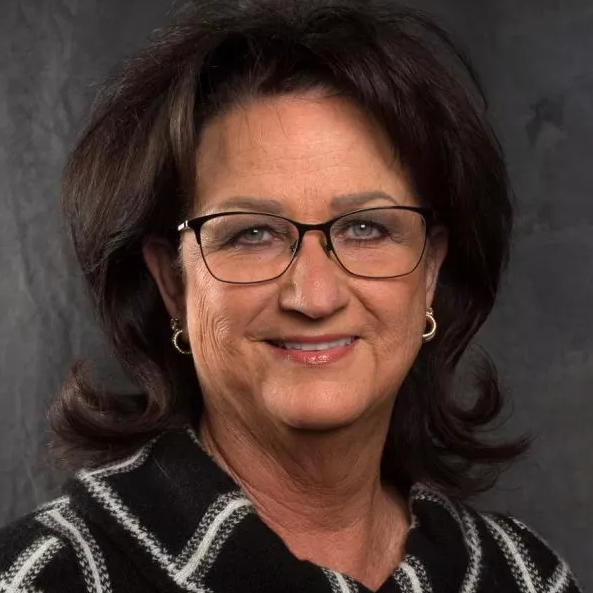 BOYCOM CABLEVISION, INC., President, CEO, and Co-Founder
ACA Connects Board of Directors Chairman
Poplar Bluff

Patricia Jo Boyers, a Missouri cable industry veteran, currently serves as president, CEO, and co-founder of BOYCOM Cablevision, Inc. Boyers has served in this capacity since 2008 and previously served as Executive VP and CFO since the inception of the company in 1992. Patty is also president and owner of Boyers Communications, Inc., a Missouri designated DBE underground cable construction and custom road boring business since 1982. She has served on the Board of Directors for ACA Connects since April 16, 2007, and is serving her third year as chairman.
Boyers was inducted into the Cable Hall of Fame in September 2022, only the 25th woman to receive this honor and the second Missourian. She is also a member of the 2015 Class of Cable TV Pioneers, an organization honoring industry leaders since 1966.
She has served on the board of directors for the Greater Poplar Bluff Area Chamber of Commerce, the Military Academy Review Board for Missouri's 8th Congressional District, the Leadership Council of NFIB Missouri, as founding chair of the board of directors of the Pike Creek Common Sewer District in Butler County, and as vice president of the Missouri Association of Sewer Districts.
Patty stays actively involved in her community and, in her spare time, raises black angus cattle on a 155 head cow-calf operation on the Boyers' family ranch. Patty attended Three Rivers Community College and the University of Missouri and has more than 44 years of experience in the cable industry.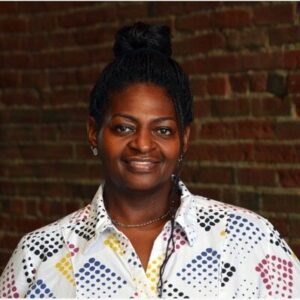 WeCode KC, CEO
Kansas City
Tammy Buckner is the founder Techquity Digital, a minority women-owned technology solutions company. She is also the CEO and co-founder of WeCode KC, a technology education program that trains and mentors youth and young adults from underserved communities in technology concepts to increase economic prosperity and equalize the technology playing field.
As the CEO of WeCode KC, Tammy is a thought leader, a highly requested technology strategist, and an innovative systems change speaker. She maintains strong connections with educators, business owners, schools, and community centers to provide conferences, community tech events, and workshops. She advocates for entrepreneurship and diversifying technology to close the black tech talent gap by making changes to the education system, preparing a pipeline of diverse tech professionals, and promoting retention initiatives.
Tammy has been recognized as a 2022 Kansas City Community Builder to Watch and a Kansas City Chamber of Commerce Small Business Superstar. She earned her B.S. from DeVry University and is also a recent graduate of the Executive MBA program at Rockhurst University.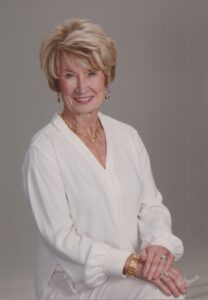 Community Service
Kennett
Anetha "Eky" Combs is a fourth-generation resident of Southeast Missouri and a proud, life-long member of the Kennett community. She currently serves on the board of the Kennett United Way and previously served as board president. Combs is a past president of the Delta Children's Home in Kennett, a nonprofit that has been changing the lives of children in Southeast Missouri for over 40 years.
She is a lifelong member of the Girl Scouts, serving on the board to help save Camp Latonka, leading three troops, and serving as a camp leader for over 20 years at the Kennett Day Camp. Eky received the Girl Scouts highest award, the "Thanks Badge", in honor of her commitment, leadership, and service to the organization. Combs also served as a Cub Scout Leader for Boy Scouts of America.
Eky started a GED class at the Dunklin County Jail, where she taught for more than 20 years. She is a proud member and past president of P.E.O. Chapter HU. As a lifelong member of First United Methodist Church – Kennett, Eky has served as a church board member, currently leads a bible study, and is one plate of brownies or chocolate covered strawberries away from welcoming new members and visitors to the church. She led the church youth program for 10 years and served as the children's choir director for over 20 years. Gardening is one of her favorite hobbies, and she takes the flowers from her gardens to visit the nursing homes and shut-ins throughout Kennett weekly.
Eky's list of past recognitions include the Daily Dunklin Democrat Community Service Award, the Lieutenant Governor's Senior Service Award, the Outstanding Young Woman Award for Missouri, and an Olympic Torch relay runner.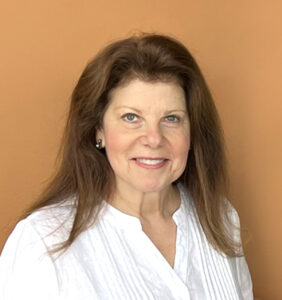 Ole Tyme Produce Inc., President
Saint Charles
Joan Daleo grew up in St. Louis, Missouri in a family with deep roots in the produce industry. Her grandparents, Sam and Rose Daleo operated a retail and wholesale produce business for many years. Then, in 1973, Joans's parents, Joe and Louise, opened Ole Tyme Produce in a converted two bay filling station in St. Louis County. There, Joe hand-picked all the fruit and vegetables for sale in their small storefront. Over time Ole Tyme developed commercial customers including schools, restaurants, and caterers. By 1985, the family relocated their fresh produce wholesale business to historic Produce Row, operating from six units at the renowned site. During this period, Joan divided her time between continuing to learn the family trade and studying. She graduated from Reed College in Portland, Oregon in 1985. After graduating, Joan spent several years at PacifiCorp, the largest electrical grid operator in the western United States before returning home to St. Louis to pursue her master's degree from Washington University in St. Louis. After acquiring her master's in 1993, she returned to the family business on a full-time basis.
In 2000, Ole Tyme Produce became a member of PRO*ACT, giving the company direct access to a nationwide network of farmers, fresh food wholesalers, and perishable distributors. One year later, Joan took over as President and CEO of Ole Tyme Produce. By 2015, Joan had joined PRO*ACT's Executive Board. In the years since, Ole Tyme has continued to thrive. In 2016, the company built and moved into a new, 60,000-square foot, facility in St. Charles County. The company's new home was a fourteen-million-dollar, state-of-the-art building specifically designed with the latest technology to deliver the highest standards in quality, safe food storage and distribution.
Joan began serving on the Food Advisory Board for Operation Food Search in 2020, a St. Louis-based, non-profit providing hunger relief to over 200,000 individuals a month throughout the greater Missouri and Illinois bi-state area. In June 2021, under Joan's leadership, the company was officially certified by the National Women's Business Enterprise Certification making Ole Tyme Produce the largest women-owned fresh food distributor in Missouri.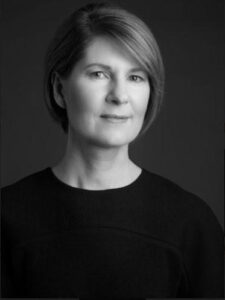 United WE, President and CEO
Kansas City
Wendy Doyle fearlessly advocates for women's economic and civic advancement by amplifying women's voices and producing results. Wendy is at the forefront of all economic policies that impact women and their families. She regularly educates and informs decision-makers and community leaders about policy solutions for women at local, county, and state levels. Translating information into action, she testifies frequently to state legislatures, publishes op-eds in state newspapers, serves as a dynamic and informative presenter, and champions systemic policy change for governments and corporations through her thought leadership.
During her nine-year tenure at United WE, Wendy has led the organization to invest in research, advocacy, and policy solutions to remove economic barriers for women, including conducting 24 meaningful research studies, advocating for issues resulting in 51 policy actions, and supporting more than 180+ women in securing civic appointments. Wendy is committed to impacting hundreds of thousands of women and families through transformative research, scaling United WE's fast-growing Appointments Project®, advocating for reforms that honor the legacies of women, and contributing to policy solutions that advance equal pay, paid family leave, affordable childcare and occupational licensing, among others. Since 2013, Wendy has expanded United WE's focus from serving Kansas City to all of Kansas and Missouri, and her success in the Heartland is spreading nationwide to cities including St. Louis, Fort Worth, Oklahoma City, Pittsburgh and South San Francisco. Wendy's previous experience as an executive and strategic consultant for large nonprofits provides a unique systems approach to accelerating the pace of change through partnerships.
Wendy currently serves on the Board of Trustees of the Command and General Staff College Foundation at Fort Leavenworth, KS. In 2021, Wendy was recognized as an Idealist of the Year by City Year and inducted into the Missouri Public Affairs Hall of Fame. In 2022, she was recognized for her achievements by receiving the Women Who Mean Business award by The Kansas City Business Journal. Wendy earned a B.A. from Rockhurst University in Kansas City, Missouri.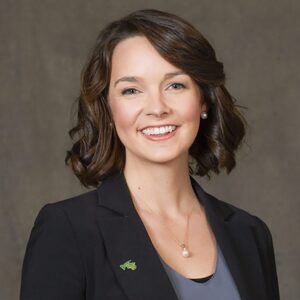 Perry Agricultural Laboratory, Inc., COO and Soil Scientist
United Soybean Board, Chair
Bowling Green
Meagan Perry Kaiser serves as the Chief Operations Officer and Soil Scientist of Perry Agricultural Laboratory, Inc. (PAL) located in Bowling Green, Missouri. PAL conducts nutrient analysis on soils, plant tissues, feed, seed, water, manure and fertilizers. PAL serves clients in all 50 States and 75 foreign countries. The company was founded in 1982 by Bob and Kristin Perry.
Meagan and her husband, Marc, are the 5 th generation of farm Kaiser Family Farms. They have a seven-year-old son, Mak, and a two-year-old daughter, Norah. The couple farms, alongside Marc's parents, and grow soybeans and corn in Carroll County along the Missouri River. Together, in 2011, the couple started PAL Farm Management LLC, a precision agriculture business. The firm utilizes GPS and drone technology to pull soil and plant tissue samples and makes variable rate fertilizer and planting prescriptions based on the test results. PAL Farm Management now serves clients in 7 states.
Meagan earned her degree in Soil Science from the University of Missouri-Columbia. During her time at Mizzou, she participated in undergraduate research in Crop Physiology under Dr. Dale Blevins, and in Agricultural Economics under Dr. Abner Womack at the Food and Agricultural Policy Research Institute (FAPRI). Meagan served as U.S. Senator Kit Bond's legislative assistant, advising on agriculture, waterways infrastructure, science, and related appropriations. Following her time in Washington DC, Meagan became the Executive Director of the Upper Mississippi, Illinois, and Missouri Rivers Association to bring awareness to the importance of flood control in rural areas.
Meagan is an almnus of Missouri's Agricultural Leadership of Tomorrow (ALOT) Program and served on The couple served on the 2019-2021 American Farm Bureau YF&R Committee. Meagan serves as the Chair of the United Soybean Board, the national soy checkoff. Meagan also serves as the University of Missouri's College of Agriculture, Food and Natural Resources (CAFNR)'s delegate to the Council on Agriculture, Research, Extension and Teaching (CARET) and as the Vice President of the Pike County Farm Bureau Board.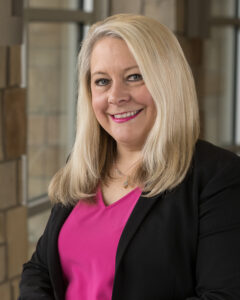 City of Springfield, Director of Public Information and Civic Engagement
Give 5 Program, Co-Creator
Springfield
As Director of Public Information & Civic Engagement for the City of Springfield, Missouri, Cora Scott is responsible for communications for Missouri's third largest city, acting as chief spokesperson and overseeing communication strategy and media relations for the local government, its various service lines and its outreach initiatives and events.
Since joining the City of Springfield in 2012, Cora has been instrumental in transforming the Department of Public Information & Civic Engagement to adapt to emerging opportunities, changing technology and best practices. In addition to serving as a trusted counselor to appointed and elected leadership on strategic communications and issues management, she also leads proactive communications an operational strategy for high-profile community events and initiatives. A priority focus under Cora's leadership has been bringing definition to Springfield's narrative and broadening appreciation for Springfield's stature as a great place to live, work and play. The department has been recognized with many accolades, including more than a dozen gold and silver regional ADDY awards and a national SAVVY Award in 2016. Cora also created a Citizen Resource Center – a physical place for citizens to visit or ask questions and file complaints, with an accompanying smart phone app and digital presence.
Cora is the Co-Creator of the Give 5 Program. Give 5 is a no-cost "civic matchmaking" program that connects soon-to-be-retirees and retirees with meaningful volunteer opportunities that best fit their skill sets and passions.
Prior to joining the City of Springfield, Cora served similar roles at Mercy, one of the nation's top integrated health system. At Mercy, she performed a variety of communication and fundraising functions, including being responsible for media and public communication for Mercy's north central region. As such, she served as one of the primary spokespersons following the Joplin, Missouri tornado in 2011. Cora had served St. John's Health System in similar public relations roles since 1993, focusing for two years on health plan communication and employer relations. She holds a bachelor's degree in Communications from Drury University.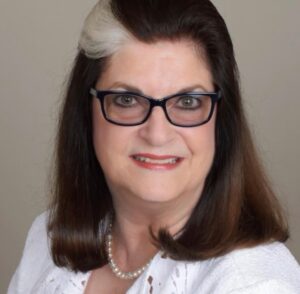 Defenders Gateway, Founder and CEO
Little Patriots Embraced, Founder and Executive Director
St. Louis
Carol Watanabe has a long history of supporting and serving veterans' families along with a background in business. After retiring from her successful marketing company over 20 years ago, Carol continued working part time in the family business and volunteering at the military children's charity that she founded in 2004, Little Patriots Embraced.
Little Patriots Embraced is a volunteer organization that serves military children and their families. 90,000 children have been served through Little Patriots Embraced programs since 2004. Carol currently serves as the Executive Director of the charity, volunteering her time and keeping the mission alive.
In 2017, Carol was in search of a way to expand assistance for young military families and in 2018, she started a new company, Defenders Gateway. Carol, along with her technology team, created the Defenders Gateway App, which released on both the Apple Store and Google Play Store in 2018. The Defenders Gateway App is available exclusively to defenders and their family members, including military, veterans, law enforcement, all first responders, and the families of fallen heroes. There are approximately 100 million people who are eligible to join The Defenders Network through the app and website.
Carol is currently working with her team to continue building The Defenders Network, focusing on bringing new members to this free network by downloading the Defenders Gateway App, and including more business support members. Carol is proud to have created this all-encompassing application that continues to serve and support our American Heroes.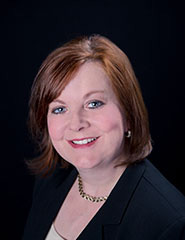 CPW Partnership, Managing Partner
University of Missouri Board of Curators
Columbia
Robin R. Wenneker was appointed to the University Of Missouri Board Of Curators in 2020 by Governor Michael L. Parson. Robin is the Managing Partner of CPW Partnership, a family business that owns farm, rental and raw land holdings. She has worked with her family for over 20 years handling investments, legal, government and accounting interfaces. Prior to working in her family business, Robin worked for Procter & Gamble, the 1996 Atlanta Paralympic Games and Marketing Mix.
Robin resides in Boone County and is a board member for the Columbia Housing Authority, the Columbia Community Housing Trust and Commerce Bank's Central Missouri Advisory Board. She is an alumna of both the Greater Missouri Leadership Challenge and the Agricultural Leadership of Tomorrow programs. Robin is a Past President of the Mizzou Alumni Association and was the recipient of their Outstanding Graduate of the Last Decade (GOLD) Award in 2001. She also is a member of the UM System Intercampus Alumni Council.
Wenneker is a member of Missouri Farm Bureau, the Missouri Pork Producers, the Missouri Cattlemen's Association, the Missouri Soybean Association, the Missouri Corn Growers Association and the Agricultural Business Council of Kansas City. She has been awarded the Mumford Distinguished Service Award for her commitment to the land grant mission of the University of Missouri by the College of Agriculture, Food and Natural Resources. She was also awarded the Missouri Scholars Academy Standing Ovation Award for her advocacy efforts in support of people with disabilities.
Robin graduated with a B.S. B.A. from the University of Missouri-Columbia in 1991 and an MBA from Washington University in St. Louis in 2002. Robin was elected to the executive committee of the Washington University Executive MBA Alumni Council.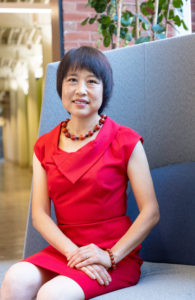 Fulfill Food & Beverages, Founder and CEO
St. Louis
Angela Zeng is not the typical entrepreneur in the beverage industry. Her passion for natural healing is rooted in her strong belief in traditional Chinese medicine and herbal sciences.
After completing her undergraduate degree in biochemistry, Angela moved to the US where she completed her MBA at Washington University in St. Louis, her Ph.D. in Pathology, and a post-doctoral fellowship at the Northwestern University. Her research topics ranged from cardiovascular diseases to cancer. While she began her career in pharmaceuticals, Angela struggled with the lack of whole plant-based food offerings and the prevalence of processed foods in the US. She was also shocked to discover the amount of waste in cold pressed juice production. In 2017, she combined her knowledge in both herbal and modern medical science and launched Karuna Beverage, now known as Karviva. Her delicious line of award-winning drinks include whole plant-based prebiotic smoothies, antioxidant juices, sports recovery drinks and a functional wine replacement drink.