The Lieutenant Governor's Women of Achievement Award was established in 2022 by Lt. Governor Kehoe to recognize and honor the diverse accomplishments of Missouri women in conjunction with Women's History Month.

"My life was greatly impacted by being raised by a single mother of six, and we created this award to honor the incredible accomplishments of women across Missouri," said Lieutenant Governor Kehoe. "These ten recipients are diverse in talent, from agriculture to entrepreneurship, and community service to leaders in not-for-profit work. This Women's History Month, we are proud to share the high achievements of these award recipients and celebrate successful Missouri women, past and present."

The following ten recipients were honored at a ceremony in the Missouri State Capitol on Thursday, March 24, 2022.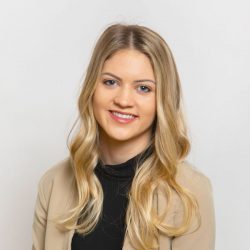 Calving Technologies, LCC, CEO & Founder
Columbia, MO
Libby Martin, a California, Missouri native, is a student at the School of Veterinary Medicine at the University of Missouri-Columbia. Martin founded Calving Technologies, LLC, a precision agriculture and IoT (Internet of Things) startup, providing sensory hardware and software predictive technology for farmers to track the health of their beef cows within a month of expected calving. She won the University of Missouri System's first Entrepreneur Quest Student Accelerator competition, and over $40,000 to continue her work on modernizing and revolutionizing how birthing cows are tracked and cared for. Aside from Calving Technologies, Martin is a fulltime student, serves as the 2022 class vice president, a Student Ambassador for the NAVE Veterinary Group of Las Vegas, NV, the Vice President of Marketing for the Veterinary Business Management Association (VBMA), won 1 st Place in the UM System Entrepreneurial Quest Pitch Competition, a member of the American Association of Bovine Practitioners and served as a VetPrep Student Representative for the MU College of Veterinary Medicine.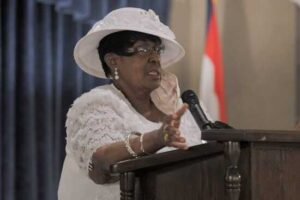 Assistant Area Coordinator – Lincoln University Cooperative Extension
Charleston, MO
Sheryl "Ms. Sherry" Branch-Maxwell, has been a driving force in Missouri for more than four decades. During that time, she has overseen the provision of capacity-building assistance to promote evidence-informed practices with state and local partners. For over 35 years, Ms. Sherry has embraced positive youth development, policy change and truly believes in the strength and ability of youth in the Missouri Bootheel. Currently, Ms. Sherry serves as Assistant Area Coordinator for Lincoln University Cooperative Extension in Charleston, MO and is innovative in leading partnerships, integrating youth programming, food and nutrition programs, while working closely with state officials to expand assistance to those in need. Ms. Sherry's most notable project, is Kids' Beat. At one time the organization had an enrollment of over 1,500 members across more than 30 clubs in all 6 Bootheel counties, including Butler and Cape Girardeau. She has served on several gubernatorial boards, including but not limited to, The Dr. Martin Luther King, Jr. State Celebration Commission, The Children's Trust Fund, African American Task Force and the Missouri Commission for Volunteerism. Most recently, Ms. Sherry was the 2021 DeVerne Lee Calloway Woman of the Year Award recipient.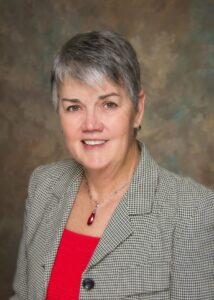 Major General Cassie Strom
U.S. Air Force, retired
St. Louis, MO
Major General Cassie Strom, U.S. Air Force retired, currently residing in St. Louis, was the first woman promoted to Major General in the Air Force Judge Advocate General Corps. General Strom provides legal help for veterans based on her experience as a JAG and founded the Veterans Advocacy Project. She currently serves as Co-Chair for the Gateway Community Veterans Engagement Board, President of the Missouri Veterans' Hall of Fame and President of the Jefferson Barracks Heritage Foundation, whose mission is to celebrate the citizen soldier, volunteers and veterans. General Strom is also actively involved in connecting veterans to each other, ensuring they are aware of the benefits and resources available, and educating citizens on the contributions veterans have provided their communities.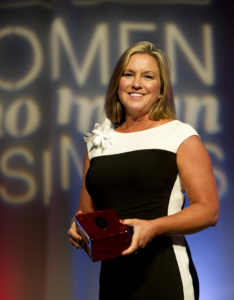 KC Sports Commission & Visit KC, President & CEO
Kansas City, MO
Kathy Nelson is an influential leader in Kansas City, currently serving as the President & CEO of the KC Sports Commission and Foundation, as well as leader of Visit KC, an economic development organization dedicated to tourism. Nelson was included in The Kansas City Star's 2020 list of the 50 Most Influential People in Kansas City Sports History, placing her at #38 and making her one of only four women represented. Prior, Nelson had been named one of the 20 Most Influential Sports Figures in Kansas City, ranking her at #5. Among her accomplishments, Nelson was enshrined into the Missouri Sports Hall of Fame, received the Greater Kansas City Chamber of Commerce's ATHENA Leadership Award, the Sports Tourism Executive/CEO of the Year award, (a national honor), and in 2016, was selected to serve on the Sports ETA Board of Directors. Prior to joining the KC Sports Commission staff, she was an active volunteer and member of WIN for KC and the KC Sports Commission for over 10 years. Nelson also served in senior management roles at Time Warner Cable and Metro Sports, as well at FOX 4/WDAF-TV. Nelson has received numerous Telly, Emmy and cable television awards for sports production, notably as the first woman to win a regional Emmy for the production of an NFL game.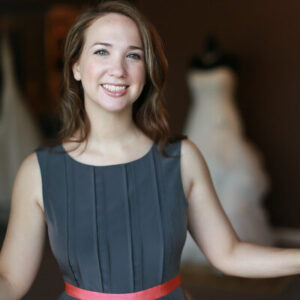 Fairy Godmother
Kirksville, MO
Kirksville resident, Stephanie Mills, currently works in communications and public relations for the Kirksville School District. Prior, she owned and operated the bridal shop, Evey Lynn Bridal, and closed it to devote more time to her daughter with autism. While she owned Evey Lynn Bridal, Mills created a non-profit organization, Fairy Godmother, to raise money for young women in the foster care system in order to provide them a "fairy godmother" experience for prom. Applications are accepted from social workers for girls who have this particular need. Once accepted, the young women shop for a gown in Mill's shop, accessories, and hair and makeup services are also provided. Along with the prom experience, Fairy Godmother provides mentorship, and clothing appropriate for college, scholarship and workplace interviews.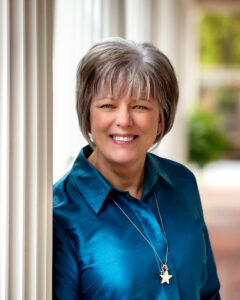 Springfield Area Aging Agency, former CEO
Springfield, MO
Starr Kohler has been involved in the Springfield Area Aging Agency (SeniorAge) since 1976. Her mother , Irene Hamby, launched a 22-year career with the Area Agency, where Kohler served as a support volunteer. Kohler began as a volunteer, transitioning to a receptionist, grant writer and Information and Assistance associate. Later, she completed her Masters in Organizational Leadership, moved into Resource Development, Foundation Advocacy, Silver Haired Legislature, then Chief of Operations. In 2013, Kohler accepted the position of CEO and served in this capacity until her retirement in 2021. During her nine years as CEO, she shepherded the agency through critical changes and innovation. When many social service agencies found themselves turned upside down during the COVID-19 Pandemic, Kohler seized the opportunity to increase not only SeniorAge's service levels, but partnered with Mark Price and Nora Taylor to help supply critical nutrition to seniors in other Area Agency locations around the state.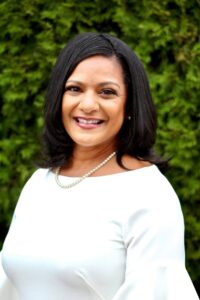 MO Hives KC
Kansas City, MO
Dr. Marion Pierson, a Kansas City native, founded MO Hives KC, a Missouri non-profit founded in 2020 with a goal to place and support urban apiaries in blighted urban areas, to pollinate urban food gardens, and to provide teaching and economic opportunities for the community. The organization maintains four active hives, housing nearly a quarter of a million bees at the apiary. In fall of 2021, Pierson was named Beekeeper of the Year by the Missouri State Beekeepers Association for her work with MO Hives KC. Pierson had always been drawn to science and nature, leading her to study biology and attend the six-year medical program at the University of Missouri-Kansas City, and now owns her own pediatric practice. A goal of the apiary is to provide hyperlocal honey with more outlets for people to receive local products, and has offered a six-week summer program for high school and college students to learn the apiary process.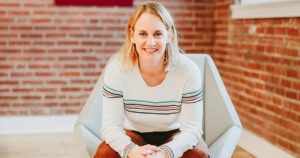 Rung for Women, Founder
St. Louis, MO
Ali Hogan, is the founder and chairwoman of Rung for Women, a St. Louis non-profit. Rung for Women pairs women earning less than $50,000 annually with career coaches who assist in placing them into the workforce in the St. Louis area. Rung's mission is simple: more women making more money through the program, "Member Experience 101". In addition to job opportunities, Rung for Women provides childcare and wellness programming, as well as personal finance coaching and domestic violence services. Since its founding in 2010, Rung for Women has grown and now operates on a $20 million campus, and Hogan's ultimate goal is to empower women to grow and achieve sustained independence through co-located and coordinated educational, professional and economic resources.