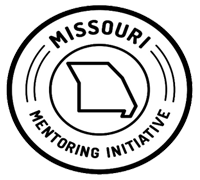 Missouri Mentoring Initiative (MMI) is a program in partnership with Big Brothers Big Sisters (BBBS). As the most sophisticated and scientifically researched mentoring program in the state and nation, BBBS offers the framework to provide the State of Missouri with centralized contacts and reporting.
Together we will invest in the workforce of tomorrow by mentoring our youth today.
Up to 300 State of Missouri employees may receive the equivalent of one hour of paid leave each week to mentor a child during normal working hours.

Interested employees can apply to BBBS using the link below.

BBBS has a volunteer screening process and the selection of participants who are matched with a child is at the discretion of the local BBBS agency.

Volunteers are expected to spend a minimum of 4 hours a month with the child and should be willing to participate for at least a year. The scheduling can occur weekly or bi-weekly.

Mentors, as well as contacts in the school based programs will track and report on the time spent through the program.

After a match has occurred, HR Directors will receive notification and regular reports to assist in monitoring paid time off.

BBBS will provide quarterly reporting to the Office of the Lt. Governor outlining progress toward project goals and outcomes.
Take action today to help reach the goal of 300 State of Missouri employees accepting the challenge to mentor a child through one of the BBBS programs across Missouri.
You can extend your commitment to public service and the community by making a difference in the life of a child. Apply Now!